LinkExchange Member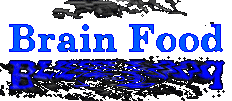 Last updated : 25 Nov 1999

W
hat is this web page all about anyway?
It's about smart kids.

K

ids who are well advanced for their age.

K

ids who need special care because they are different.

T

his web page should be a good starting point for parents who need to know more about the whole G&T gambit.

W

hat is it all about?

What does it mean to be a gifted child?

What does it mean to be a parent of a gifted child? Is it easy?

How do you know if your child is gifted?

W

hat should you do if you suspect that your child is well advanced.

What is the difference between a bright kid and a gifted kid?

What differentiating characteristics are present in gifted children and what are the concomitant problems?

What does the law say about education and any form of disability?

Tests and testing?
---
More...
| | |
| --- | --- |
| | Lots of great physics experiments to do. (Great for Teachers) |
| | |
| | Elementary science experiments. Grade K-8 |
| | |
| | A very large collection of useful sites for educators and students. |
| | A nice teaching tool. Use with the book "The Blind Watchmaker" by Richard Dawkins. |
| | A simple test that you can use to determine your child's reading age. |
| | All that "I" before "E" except after "C" nonsense. |
| | Make your own chess set from nuts and bolts. |
---